Mitzi Goldman
Mitzi is a Director of Looking Glass Pictures and has written, produced, edited and directed documentaries for over 25 years. Her films have screened around the world in festivals in Germany, South Africa, the UK, France, Spain, the USA, and in Australia and have received many nominations and awards. …more

Her credits include Hatred (ABC), Ports Of Destiny (SBS), Chinese Take Away (SBS), Bloodlines (ABC) and End of the Rainbow (SBS, ARTE, ITVS). 2011/12 credits include, Memoirs of a Plague (NAT GEO), which screened in competition at IDFA 2010, A Common Purpose (winner of the Audience Award for Best Documentary at the SFF 2011 and nominated for Best Feature Doc at 2012 AACTA Awards) and Love and Sex in an Age of Pornography (2013).

Mitzi was Co-Head of Documentary at the Australian Film Television and Radio School (2002-2008) co-founded Ozdox a monthly forum on documentary culture and is Chief Executive Officer of the Documentary Australia Foundation – a non profit organization that enables private philanthropy to the documentary sector. She served for 6 years on the board of directors of the Australian International Documentary Conference (AIDC) acting as co-chair for the final 2 years. She is is deeply interested in education and storytelling.
Michel Zwecker
Michel has spent much of his working life in the non profit sector as communications and marketing director. He specialises in brand management, awareness campaigns, marketing, fundraising and relationships development. Michel spent many years as Communications and Marketing Director for Medecins Sans Frontieres, first in Barcelona, Spain then in Sydney, Australia.

Born and raised in Barcelona Michel is fluent in Spanish, French, Catalan and English. He has been Executive Officer of the Centennial Parklands Foundation, Development Manager at World Society for the Protection of Animals (WSPA) and is currently Head of Development at Australian Museum.

Michel has also been involved in the production of many documentaries for television and the non profit sector to raise awareness and promote understanding of key community issues. He is a company director of Looking Glass Pictures.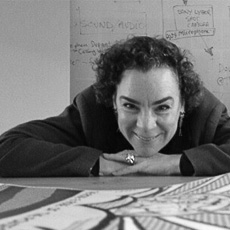 Merran Lang
Merran has always loved a good story, especially one that opens your eyes to another world.

She has been interested in filmmaking for many years and her credits include "Love & Sex in an Age of Pornography' (2013), 'A Common Purpose' (2012), 'Memoirs of a Plague' (2011), ABC series 'Making Australia Happy' (2010) and 'End of the Rainbow' (2007) .

Her career has been many and varied which led to a recent description of her as a 'renaissance woman'. With over 15 years experience in the advertising industry she's worked for a variety of blue chip clients across multiple delivery platforms. She is currently the General Manager at Looking Glass Pictures.